Explore nature in 1 hour
We look at 5 easy hikes less than 1 hours drive from Vancouver.
Want to get out and see a bit of nature this weekend? Do you want to go on a walk that won't leave you breathless? We look at 5 easy hikes you can do around Vancouver. Make sure you've got some sturdy shoes, plenty of food and water, and maybe a whistle for the bears.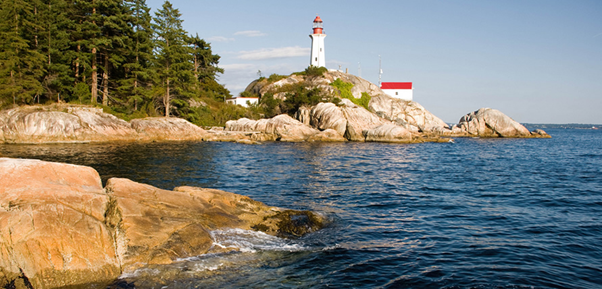 Lighthouse park in Dundarave, West Vancouver is about 200 acres of almost completely covered rugged, virgin rainforest and old growth Douglas firs. At the southernmost tip of the peninsula is Point Atkinson Lighthouse rebuilt in 1912.
We recommend walking the coastline trail but there are many to choose from. 'Beacon lane' is the fastest route to the light house and the 'Valley of the Giants' meanders through the old Douglas firs.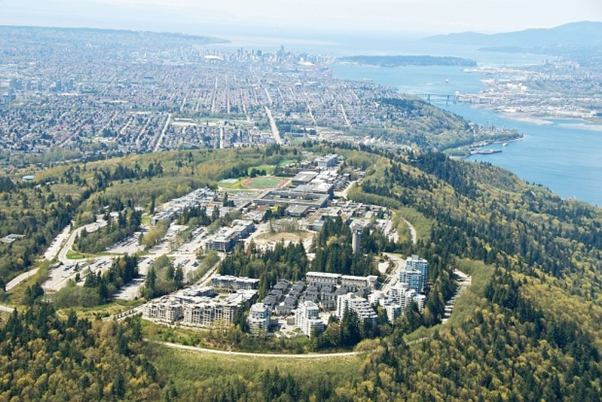 Just 30 minutes east of downtown Vancouver, Burnaby Mountain has a nice network of popular trails. SFU (Simon Fraser University sits atop with fantastic views of Vancouver, Burrard Inlet and the Lionsgate Bridge.  The trails are all easy and well thought out. All combined the trails probably add up to less than 10k, so expect to wander around for 1-3 hours.  Parking is free and there is a great restaurant with amazing views called Horizons Restaurant which specializes in seafood and meat cooked to perfection on the alder wood grill.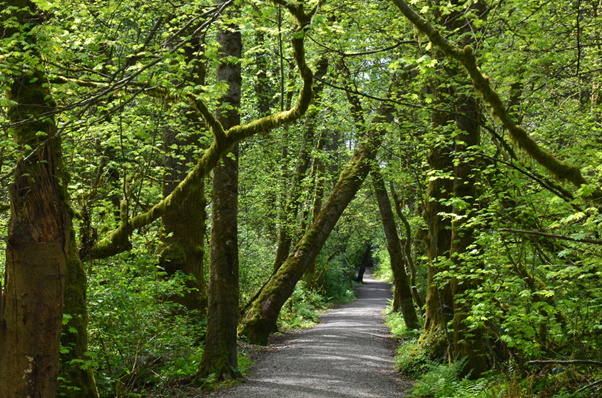 Pacific Spirit Park has some very easy trails for you to walk. Situated around the UBC campus and down into Point Grey the park is relatively flat and has some beautiful old growth trees and a bog. The park also contains Wreck beach where nudists flaunt their parts and a party is always in full swing.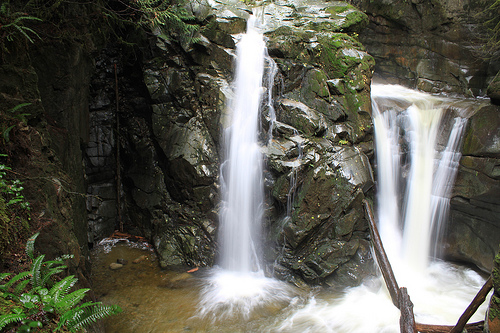 Cypress Falls Trail is relatively easy and follows a 1.5km hike that passes two impressive waterfalls. At the lower falls, the main trail splits into two.  You can either go back up and continue again on the main trail heading up the creek which leads to the upper falls. Or you can cross the creek and follow the trail to a beautiful old growth forest.  If you hike on through the forest you will come to a gate. If you turn left here, you can connect back to the trail that leads to the upper falls. Expect to walk for about an hour in this beautiful, dog friendly trail in North Vancouver.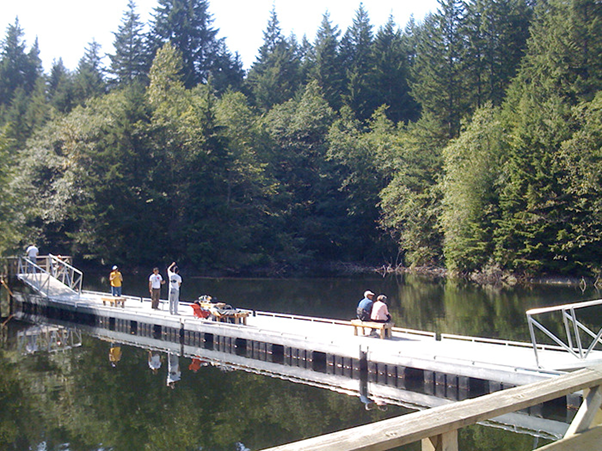 Rice Lake is an easy flat walk around a beautiful Lake in the Lynn Valley. Dogs are not welcome, but you can fish in the lake. At 3km, the flat route encircles the lake and takes about an hour to complete.
Don't forget to stop in the beautiful little town of Lillooet on your way back for ice cream and the beautiful Miyazaki House.
Let us know below if you can think of a good day out around Vancouver.
Share the love