It's a bit Tikki Tikki down under
4 pedicabs, a garage and a head full of dreams.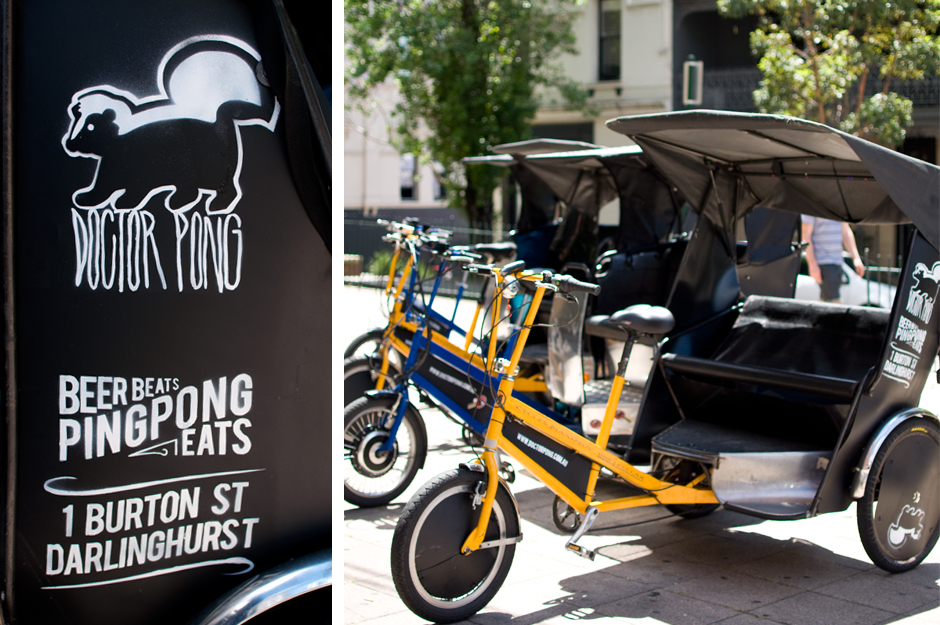 In our 20's we decided to cycle around the planet looking for fun and adventure. We stopped along the way to work as bike messengers and to ride pedicabs. In Sydney we bought four pedicabs and lived with them in a garage. We were four smelly blokes with an electric saucepan and no shower. We had the best time of our lives! You can see us in action below.


Can you remember seeing our pedicabs in Sydney? Tell us your story below.
Share your story