United we can
Trike mechanics for our friends who can.
Gerry the general manager at a recycling centre phoned us up and told us that he had no where left to turn, all the bike mechanics he had been to scratched their heads, and wondered how to get it through their doors.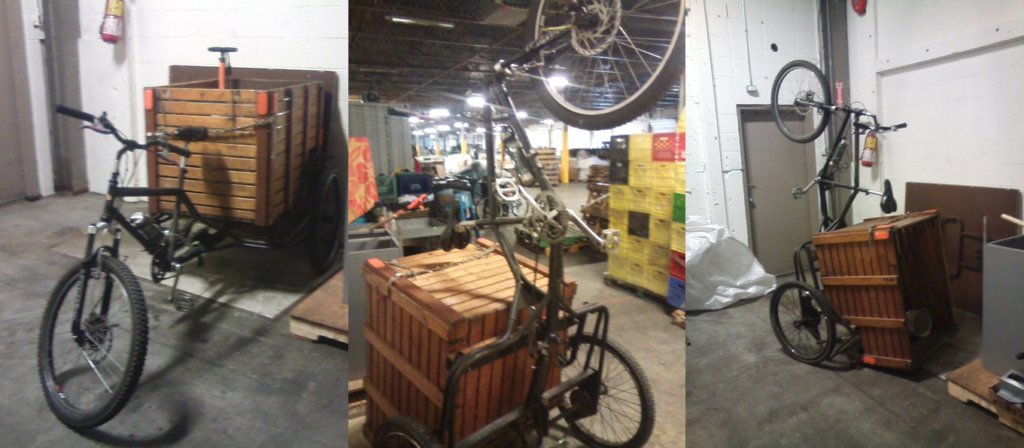 Gerry runs 'United we can', a not-for-profit recycling centre in Vancouver. It's a socially responsible organisation, that employs the homeless and helps them get back into the routine of work, as they recycle the city's waste. They use their trike to collect 'empties' from nearby restaurants and bars, and their trike had seen better days. We replaced the derailleur, the gear cables and brakes, we repaired the buckled wheels, added puncture resistant tires on all three wheels, and added a puncture resistant membrane in between the tube and tire – like us, they work around a lot of broken glass. Finally we lubed the chains, cleaned the frame and left them with a brand new pump. United we can.
Share